Wandering Far Away From Cottage
Le Château du Petit Trianon, Versailles
I never ever let more time to my pupils to do an assignment. But you're not my pupils, so I obviously gave you a lot more time to re-watch Sofia Coppola's
Marie Antoinette
than what I had originally scheduled. I hope that you used that time well and that you know the film by heart now...
Je déteste négocier avec mes élèves et je ne laisse jamais de temps supplémentaire pour faire les devoirs. Mais vous n'êtes pas mes élèves et je vous ai accordé plus de jours que ce qui était prévu pour regarder le film
Marie-Antoinette
de Sofia Coppola. J'espère que vous avez mis ce temps à profit et que vous le connaissez maintenant par cœur.
The domain of Versailles is huge. Of course the famous big castle is the main attraction, but as you know if you read my blog every now and then, the surroundings can be equally gorgeous. I took you to
the French gardens
, to
the Hameau de la Reine
(if you missed those visits you can go back there by clicking on the words). Today, I'm taking you to a small castle that's close to the Hameau de la Reine, the Petit Trianon.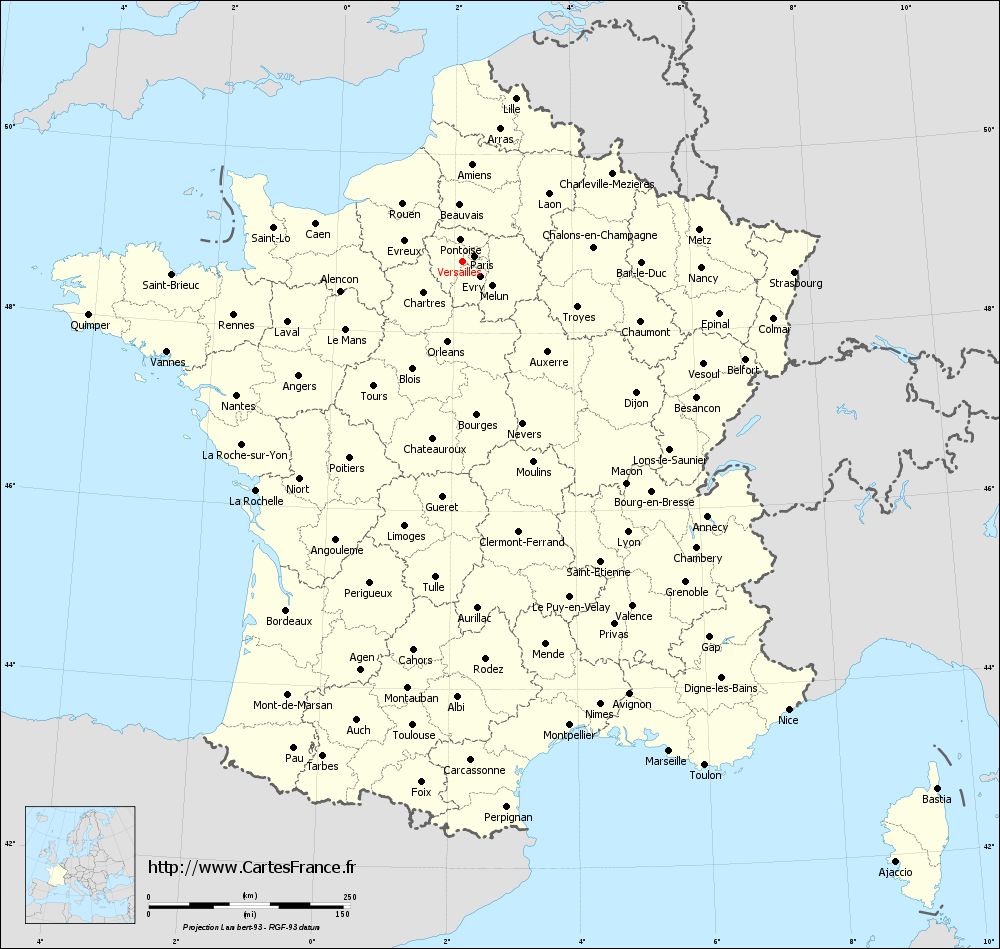 Le domaine de Versailles est immense. Bien sûr, le célèbre château principal est l'endroit le plus visité, mais si vous lisez mon blog de temps en temps, vous savez que d'autres lieux valent le détour et je vous ai déjà fait visiter le jardin à la française et le Hameau de la Reine (un petit clic sur les mots vous ramènera dans ces lieux magiques si vous le souhaitez). Aujourd'hui je vous emmène dans le petit château situé à deux pas du Hameau de la Reine, le Petit Trianon.
Les pièces y sont bien plus petites que dans le château principal et il y avait beaucoup de monde ce jour-là, il était impossible de prendre des photos d'ensemble. Je me suis donc concentrée sur les détails et j'ai piqué sur Wikipédia quelques photos (celles qui ne sont pas marquées) pour vous donner une idée plus générale.
This is mostly a woman's building. It was used by royal mistresses, by Marie Antoinette (hence the chosen assignment), by Empress Eugenie... And it shows in the decoration which is very feminine.
C'est un bâtiment de femmes. Il a été utilisé par des maîtresses royales, par Marie Antoinette (d'où les devoirs), par l'impératrice Eugénie... Et cela se voit dans la décoration, très féminine.
The first room I'm showing you is on the first floor, the one that was mostly used by domestics. This is the room where dishes were kept and displayed. Most of the dishes were made in Sèvres, which was the royal fabric of porcelain.
La première pièce que je vous montre est au rez-de-chaussée, l'étage essentiellement destiné aux domestiques. Cette pièce est celle où la vaisselle était rangée et où elle est aujourd'hui exposée. Les assiettes que l'on voit sont surtout issues de la manufacture royale de porcelaine de Sèvres.
As you might figure out from my pictures, I was fascinated by the fact that the wood work was painted, mostly in muted tones. Here it's a grey with a hint of blue with added details in white. That's only the beginning.
Comme vous le devinez sûrement à travers mes photos, j'ai été fascinée par le travail de peinture sur les boiseries et sur les meubles en bois. Ici c'est un gris légèrement bleuté, rehaussé de blanc sur les détails.
Now, let's go upstairs... The staircase itself is wonderful... I waited for a quite some time to take a picture with not too many people on it (second picture, obviously), while my father kept saying "can we go on with the visit?"
Direction le premier étage maintenant, grâce aux superbes escaliers... J'ai dû patienter un bon moment pour pouvoir prendre une photo pendant la seule seconde où les marches n'étaient pas pleines de monde.
On the landing is a very famous portrait of Marie Anoinette by Elisabeth Vigée-Lebrun, untitled "Marie Antoinette à la rose". I've seen it in so many books, that I found fascinating to see it for real. The use of colour on the Queen's face and the way the dress is painted are really amazing. I tried to take pictures, but the light coming low from the window on the right of the painting wasn't helping...
Après avoir monté l'escalier, on tombe très vite sur le célèbre portrait "Marie Antoinette à la rose" d'Elisabeth Vigée-Lebrun. Je l'ai tellement vu reproduit dans les livres ou sur des sites Internet que le voir en vrai m'a captivée. Le rendu des couleurs sur le visage et des plissés de la robe sont vraiment bluffants. J'ai pris beaucoup de photos, mais comme vous le constatez, la lumière basse venant de la fenêtre sur la droite ne m'a pas aidée...
This portait is actually the consensual one painted after the first one, where the Queen is wearing a simple gauze dress - the kind she was probably wearing when she was having a relaxing time at the Hameau de la Reine - was judged scandalous and inapropriate for a queen.
Ce portrait est une version consensuelle peinte après le scandale du premier portrait à la rose dans lequel la reine était vêtue d'une robe de voile légère - le genre de robe qu'elle portait probablement lorsqu'elle se rendait au Hameau - qui fut jugée indigne d'une reine.
After the painting, the madness began. in the next room, I found myself trapped between other tourits and a beautiful door, unable to move for a while, trying to eye where my father was (yes, when I go out with my parents, I'm always worried to loose them as if I was a three year old). So I snapped pictures of details, as my arms were the only thing I could move.
A partir de la pièce suivante, la situation a commencé à m'échapper. J'ai été coincée un long moment entre un groupe de touristes trop nombreux et une magnifique porte. Incapable de bouger, j'essayais de garder un œil sur mon papa (oui, quand je sors avec mes parents, j'ai toujours la peur idiote de les perdre de vue, comme si j'avais de nouveau trois ans). J'ai aussi pris des photos de détails, car j'ai eu tout le temps d'en observer certains...
On this floor, all wood work is painted as well, this time, it's a very soft blue-green with white details. Even my father turned around at some point, looking for me, and even if I was four or five tourists away, he yelled "Hey, it's the same colours as in your cottage"... So all tourists speaking French present that day - not a lot then - know that Marie Antoinette stole my colours (or is it the other way round?)
A cet étage, toutes les boiseries sont peintes aussi, cette fois c'est un bleu-vert très doux avec des détails recouverts de blanc. Mon père s'est retourné à un moment, m'a cherché du regard, m'a découvert à quatre ou cinq touristes de lui et m'a dit : "Ce sont les mêmes couleurs que dans ton cottage." Tous les visiteurs parlant français présents ce jour-là - cela ne doit pas faire beaucoup - sont donc au courant que Marie-Antoinette a copié sur moi.
Next is the music room which was flooded with light and impossible to take a picture of. But really, I didn't mind, because what I wanted to see was the "mirror boudoir" that's adjacent to it, as every one else.
Le salon de musique était baigné de soleil, ce qui rendait impossible toute photo correcte, mais peu m'importait, ce que je voulais voir, comme tout le monde, c'était le fameux "boudoir de la reine" qui lui est contigu.
It's forbidden to go in! You can only see it from the doorway. Now imagine dozens of tourists wanting to take a peek from one doorway... And you get a typical Magali moment. The man behind me had one of those headphones were there's a running commentary and the cord somehow got stuck in my long hair... That's why my only picture of the boudoir is so blurry! We had to go away from the doorway as untangling the hair from the cord took a few seconds and other tourists wanted to see the boudoir!
Il n'est pas permis de rentrer dans le fameux boudoir. On ne peut l'apercevoir que depuis le pas de la porte. Imaginez là des dizaines de personnes qui essaient de passer leur nez par l'ouverture et vous obtenez une situation idéale pour une aventure typiquement magalienne. Le monsieur derrière moi avait un de ces appareils audio avec un commentaire de visite. Je ne sais comment le cordon de son appareil s'est pris dans mes cheveux - aïe - d'où l'unique photo très floue de ce boudoir. Le monsieur et moi, bizarrement reliés, avons dû nous éloigner pour démêler la situation ailleurs que sur un seuil de porte surchargé.
The boudoir is famous - other than for that anecdote - for its mirrors which can slide on the windows to cover them, or slide down (to a room on the first floor) to let the light in from the windows. But my favourite thing was the use of the Wedgwood blue paint. A quick Internet search confirmed that the room decoration was inspired by Wedgwood pieces that were beginning to be the lastest fashion at the French court.
Thank you Wikipedia for the non-blurry picture!
Le boudoir est célèbre - en dehors de cette anecdote - pour le mécanisme de ses miroirs qui peuvent glisser le long des fenêtres pour les occulter ou être escamotés vers une pièce située en dessous pour libérer les fenêtres. Mais, évidemment, ce que j'ai préféré, c'est le choix des couleurs, un bleu qui m'a immédiatement fait penser à du biscuit Wedgwood. Une recherche sur Internet en rentrant à la maison a effectivement confirmé que la décoration de ce boudoir avait été inspirée par la porcelaine de la fameuse fabrique anglaise dont la mode commençait à se répandre. (Le jeu de mot sur la pâtisserie - biscuit et boudoir - n'était pas fait exprès, mais il s'accorde tellement bien avec le film de Sofia Coppola que je le garde!)
I hope you enjoyed your time at the Petit Trianon.
J'espère que vous avez passé un agréable moment au Petit Trianon.
See you soon,
A bientôt,

PS1: I'm really sorry the blog posting isn't as regular lately as it usually is... School work is just crazy right now and it comes first, of course, even if I really enjoy my time with you on blogs (mine or yours).

PS 1 : Je suis bien consciente que les publications d'articles ne sont pas aussi régulières que d'habitude en ce moment, mais j'ai vraiment beaucoup de boulot à l'école et bien sûr, là est la priorité, même si j'adore passer du temps sur les blogs (le mien ou les vôtres).

PS2: Winter has finally found its way to Brittany and this morning everything was frozen. Welcome in March!

PS 2 : L'hiver est enfin arrivé en Bretagne et ce matin tout était gelé... Bienvenue au mois de mars !